What is "The Big Give Show"??
Crazy Love is often asked, "What is The Big Give Show"??  Heather Platts and Bruce Micheal Miller have created a musical event that uses original songs and stories to chronicle their experience as kidney donor and recipient. Interwoven with the six original songs from the album, "The Big Give",  are their touching and often hilarious personal tales surrounding the creation of the songs.  From deeply felt gratitude, to the medical professionals, to the random generosity of strangers and issues of our own mortality, The Big Give Show, at its heart, is about being human. 
So many people are a part of "The Big Give" story...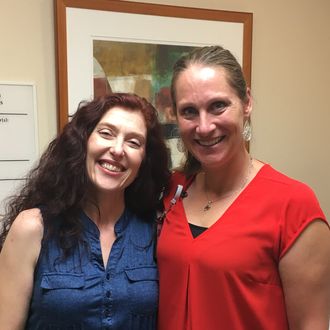 This is Teresa, a donor coordinator at University of Utah Hospital. She was my parter and advocate from day one. This picture was taken on June, 19th 2019, the day I was to be approved as a donor for Bruce!